What do we want and mean by professional horse racing tips?
For me I want tips from somebody who bets their selections themselves.
From somebody who has proven to be profitable over the long term and somebody who posts selections that I can get on IE not bets at prices that I can't achieve that don't make money at the generally available price.
It should be noted that won't get professional horse racing tips for free, some of the services mentioned below may share some of their selections for free as a marketing strategy but they are all paid for services.
Professional Horse Racing Tips
Below are some services that meet our criteria for a great service.
Racing Consultants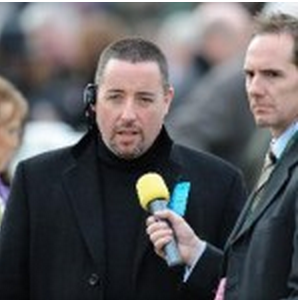 This service shares the selections from Rory Delargy.
Rory is a well respected horse racing journalist who is the UK correspondent for the Irish Field newspaper.
He has featured on racing tv and radio and also tips at the Sporting Life.
His best bets are shared by email each day to members of the Racing Consultants service where he has been sharing his selections and detailed analysis since 2014.
Racing Consultants is listed in the Smart Betting Club hall of fame which details their top 10 recommended tipsters.
Apart from strong long term profits, the main reason that the Smart Betting Club like the Racing Consultants service so much is because of their excellent fair odds policy…
"The aim is to provide selections which can easily be backed at the advised prices, and standout
prices are never quoted. As a rule, the price must be available with at least two of the
bookmakers included in the oddschecker price grid, and ideally with two of the recognised big
firms.

The bets don't go out until after 11am to ensure that the market is big enough and that prices
aren't disappearing – again, the goal is satisfied subscribers, not mythical profits. At least half
the bets are where the price is available with most firms, although late non-runners can make
this tricky at times.

I'd like to think that most subscribers could get matched on the exchanges at similar or bigger
prices."

Rory Delargy
If you want professional horse racing tips then we recommend that you try the Racing Consultants tipping service.
Winning Systems
Our second recommendation is for the Winning Systems tipping service.
Kieran O Hagan is a retired computer programmer who uses various horse racing software along with systems he has created to find selections that he bets to supplement his pension.
His proven Winning Systems selections are sent to members each morning and have been proofed to us at On Course Profits since April 2022 and at the time of writing have produced an average monthly profit of 19.48 points profit.
That is a huge average but more impressive is that the profit is at Betfair SP after commission, meaning that all followers get the same price and make the same profit.
The number one problem with tipping services is matching the profits of the tipster because of the difficulty of getting the advised prices, both the services mentioned so far are very fair in that regard and that is why we rate them so highly.
You can find out more about the Winning Systems tipping service here https://winningsystems.co.uk/
Loves Racing
Our final recommendation is for Loves Racing.
Brett Love started his adult life signing as a pro footballer with West Bromwich Albion, unfortunately a terrible injury at the start of his career put an end to that dream.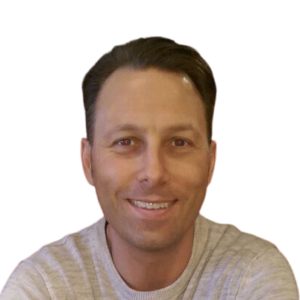 But when one door closes another opens and a career as a pro gambler was on the cards. After years of serving his own betting needs and those of a small group of private clients Brett was persuaded in 2017 to proof his bets, first to the Racing Post and then to ourselves at On Course Profits.
After he had proofed his skills the Loves Racing tipping service was launched and it's been steady profit ever since.
Brett shares his selections for the big meetings only. That means bets every Saturday and plenty of them and bets at all the big festivals and multi day mid week meetings.
Brett targets a lot of big priced selections and has tipped 5 winners at 50/1 at the time of writing.
Although you do have to be on the ball to take the advised prices with Loves Racing we include it in our portfolio because we love those big priced winners.
You can find out more about Loves Racing here https://lovesracing.com/